Meet Madison Rogers: 2022 CMN Hospitals Local Champion is an ambassador for local giving and pediatric care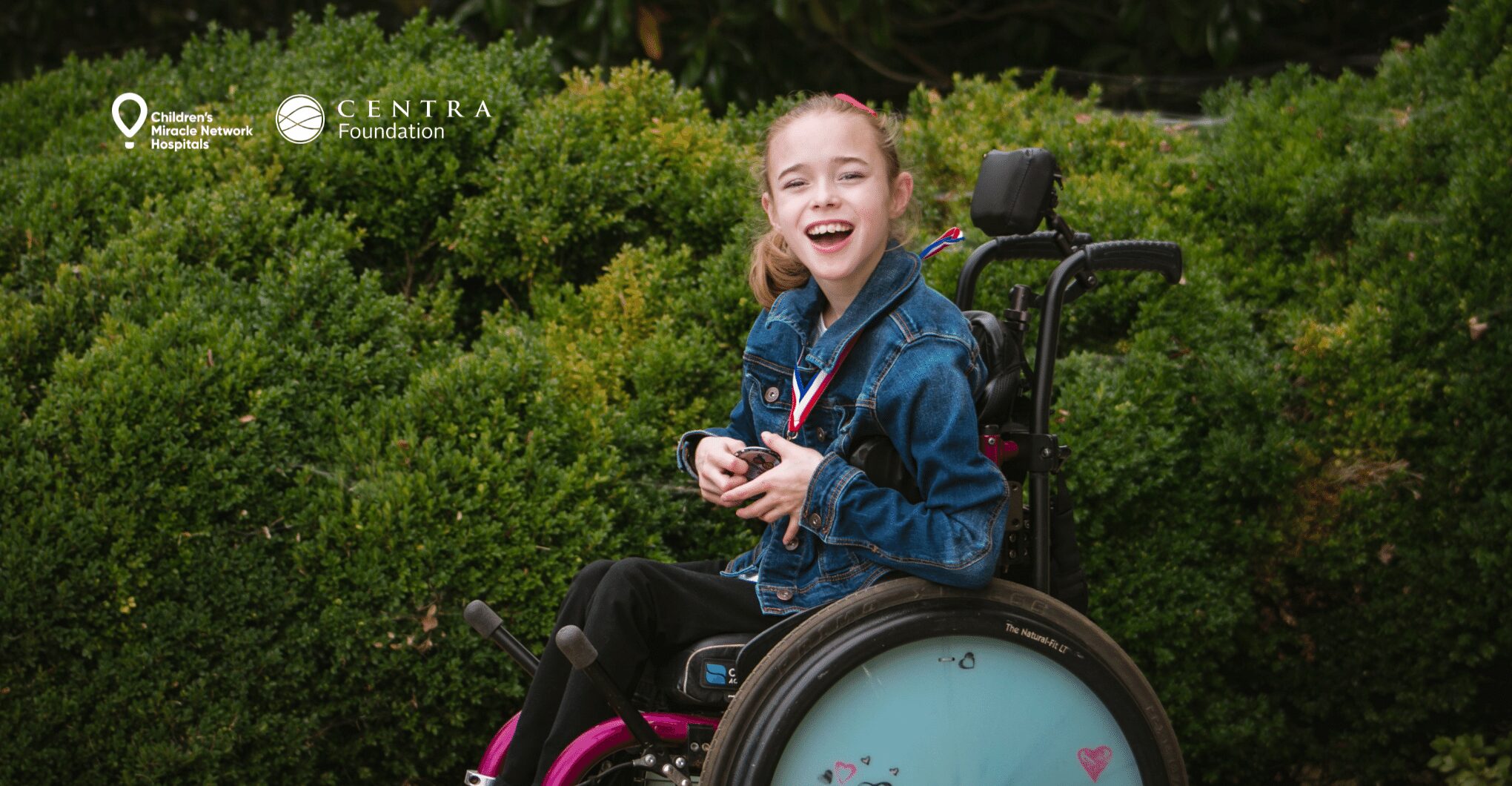 Vibrant. Determined. Feisty in the best possible way.
These are some of the words that describe Madison Rogers, a Lynchburg local. Madison was born at 29 weeks weighing 2 pounds. She had immediate life threatening conditions. Soon after, Madison also showed signs of a serious intestinal disease found in premature babies. Thanks to local donations, Madison was able to access state-of-the-art equipment and received life-saving treatments and therapies.
During Madison's stay in the Neonatal Intensive Care Nursery at Centra Virginia Baptist Hospital, she even earned a nickname from one of her nurses.
"I named her Feisty Madi," said Jackie Weaver, BSN, RN, senior director, Women and Children's Services. "She was instantly a fighter."
Now Madison is a Champion.
Selected as a 2022 CMN Hospitals Local Champion, Madison will be an ambassador for local giving that supports pediatric care at Centra's two children's hospitals, Lynchburg General and Virginia Baptist Hospitals. Amber Rogers, her mother, remains grateful for the care and support her daughter received. Now Madison's family supports Centra's local CMN Hospitals "to take care of our future."
Change Kids' Health and Change the Future.
Today, Madison, a local second grader is a determined and spunky 8 year-old with cerebral palsy who loves dance, music, t-ball, fishing and getting dirty in her family's garden. Like many children, Madison loves music. Her personality and determination shine through in everything she does. Madison's parents aim to be inclusive and teach others about her disability.
"I believe in miracles. I see one every day in Madison," said Amber. "We don't let anything stand in her way as she powers through every obstacle."
Your donations help local children like Madison have the specialized care they need.
Centra Foundation Development Officer Gabbie Reda said, "We are truly honored and excited to have Madison serve as our 2022 Local Champion. Her story highlights the impact that gifts to our Children's Miracle Network Fund can have for local children who need specialized care."
---
Centra is proud to have two hospitals within the Children's Miracle Network Hospitals, an alliance of premier children's hospitals throughout the United States and Canada. Centra Lynchburg General Hospital houses a state-of-the-art Pediatric Center and a specialized Pediatric Pod in the Emergency Department.  Centra Virginia Baptist Hospital has a Level III Neonatal Nursery and Pediatric Specialty Clinic, making it a referral center for the region.